Stat Deck Redesign: Before

This powerpoint deck is used for a quarterly review for one of Trendline's clients. It's used to show different statistics for all the email programs that Trendline has worked on for the client. The current design is flooded with unorganized information and inconsistent stylistic treatments.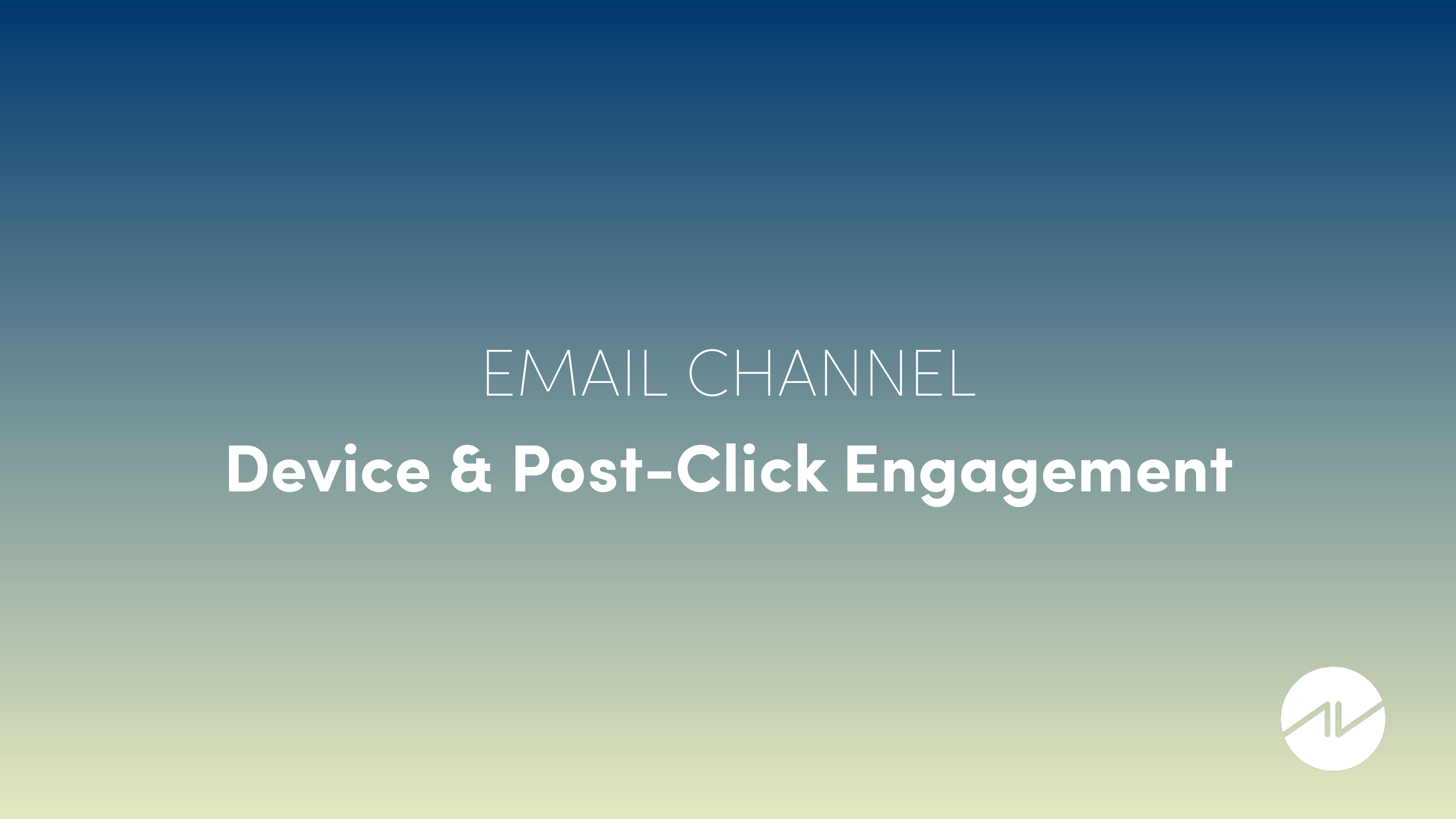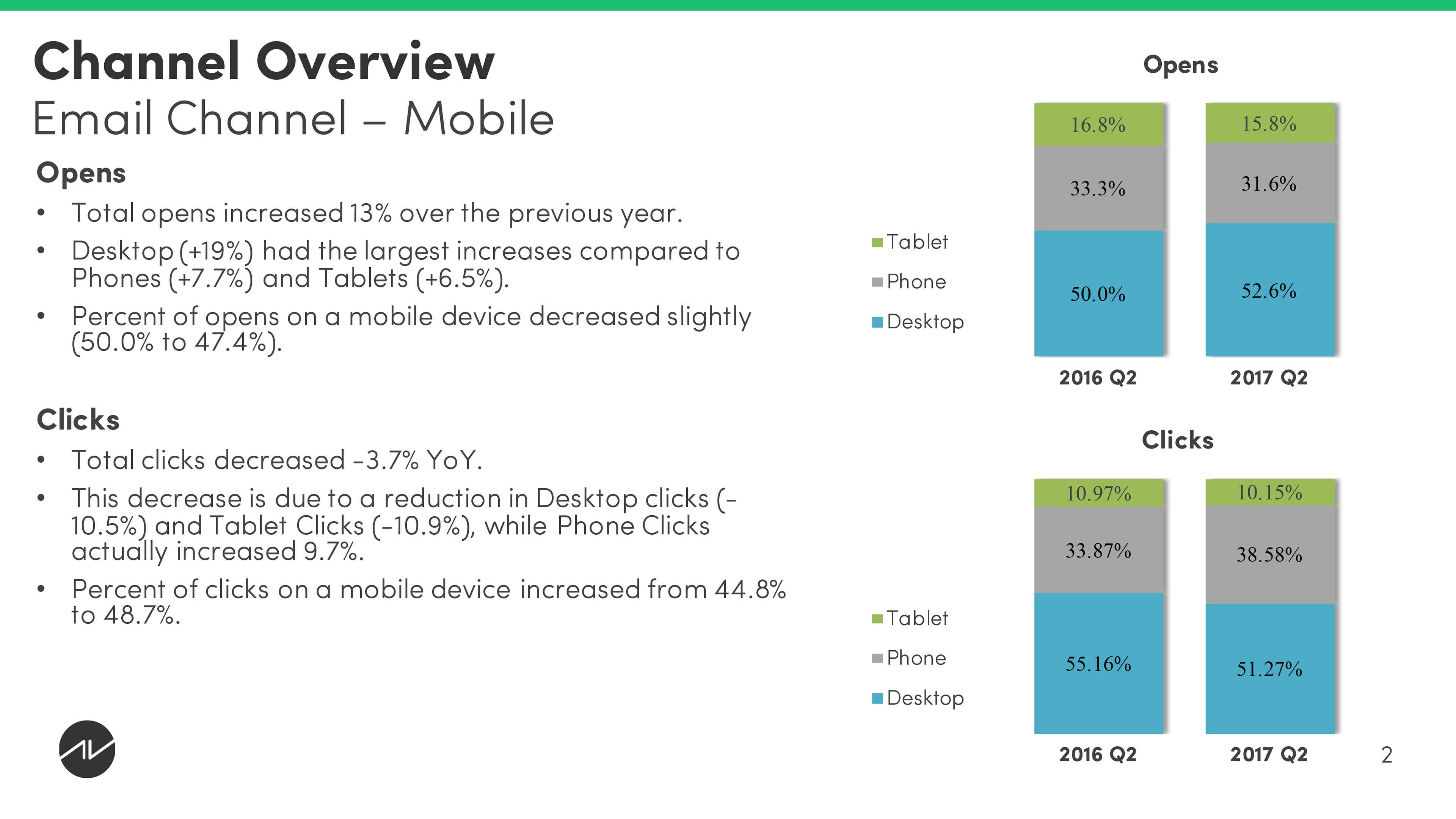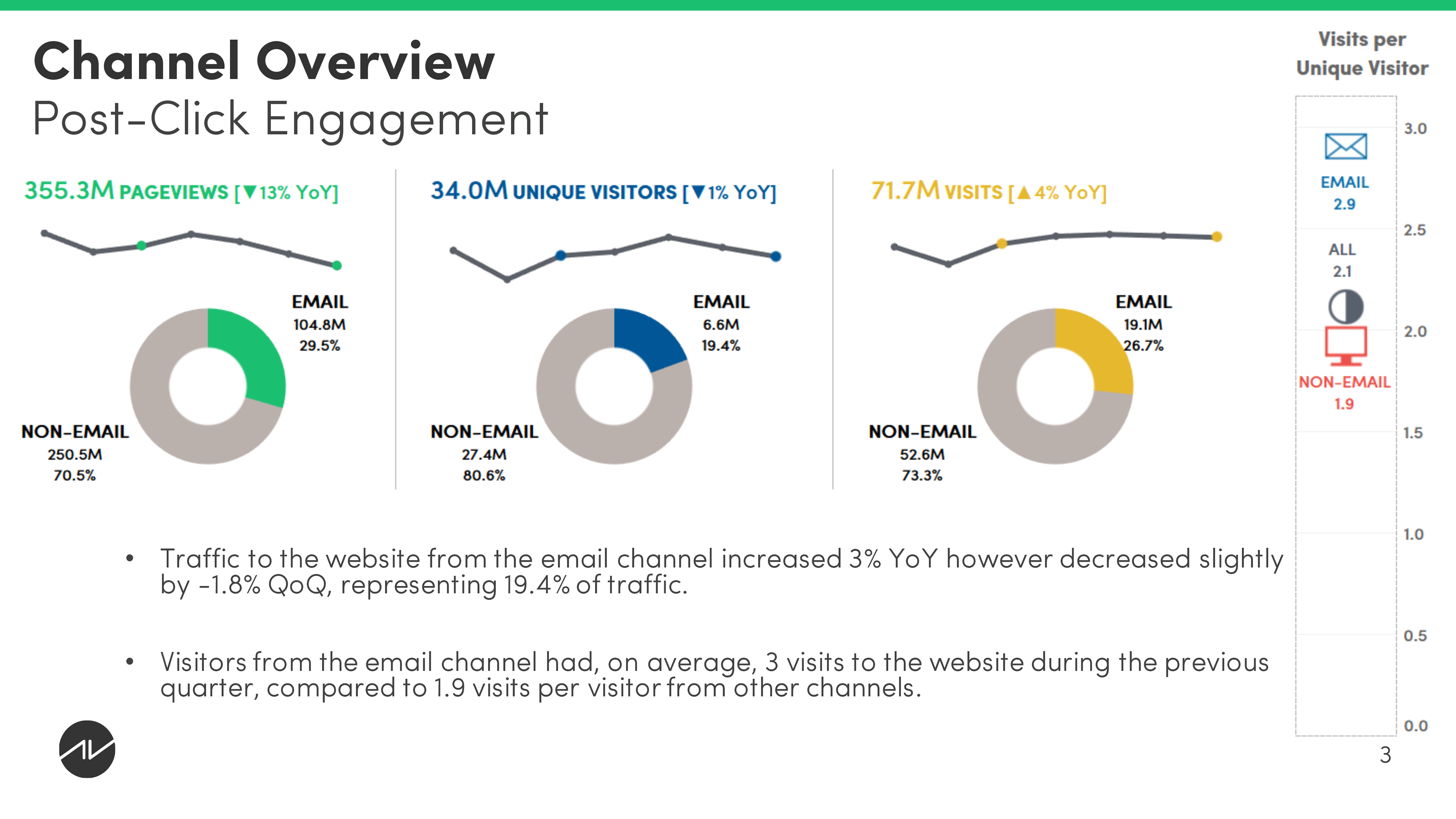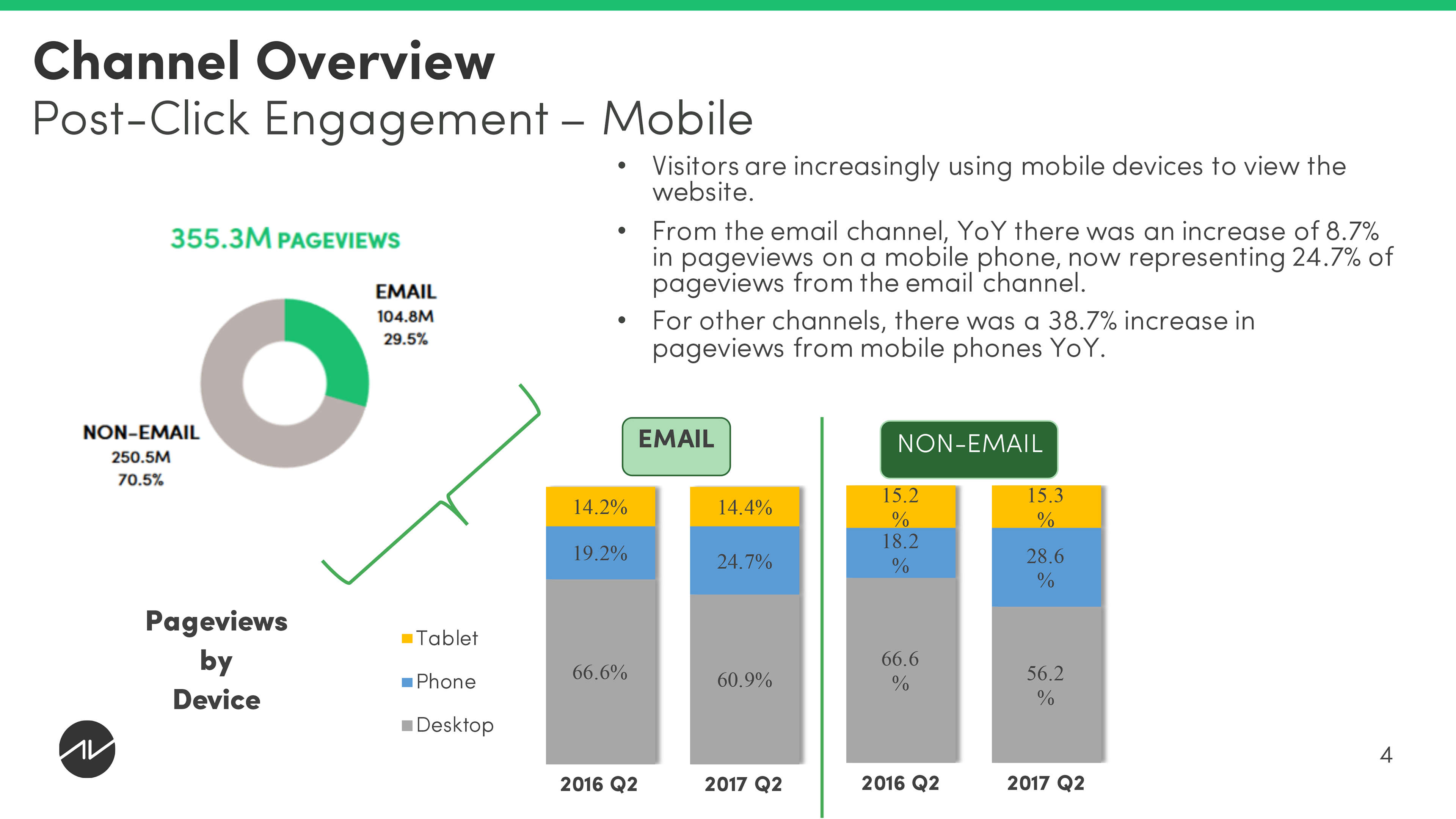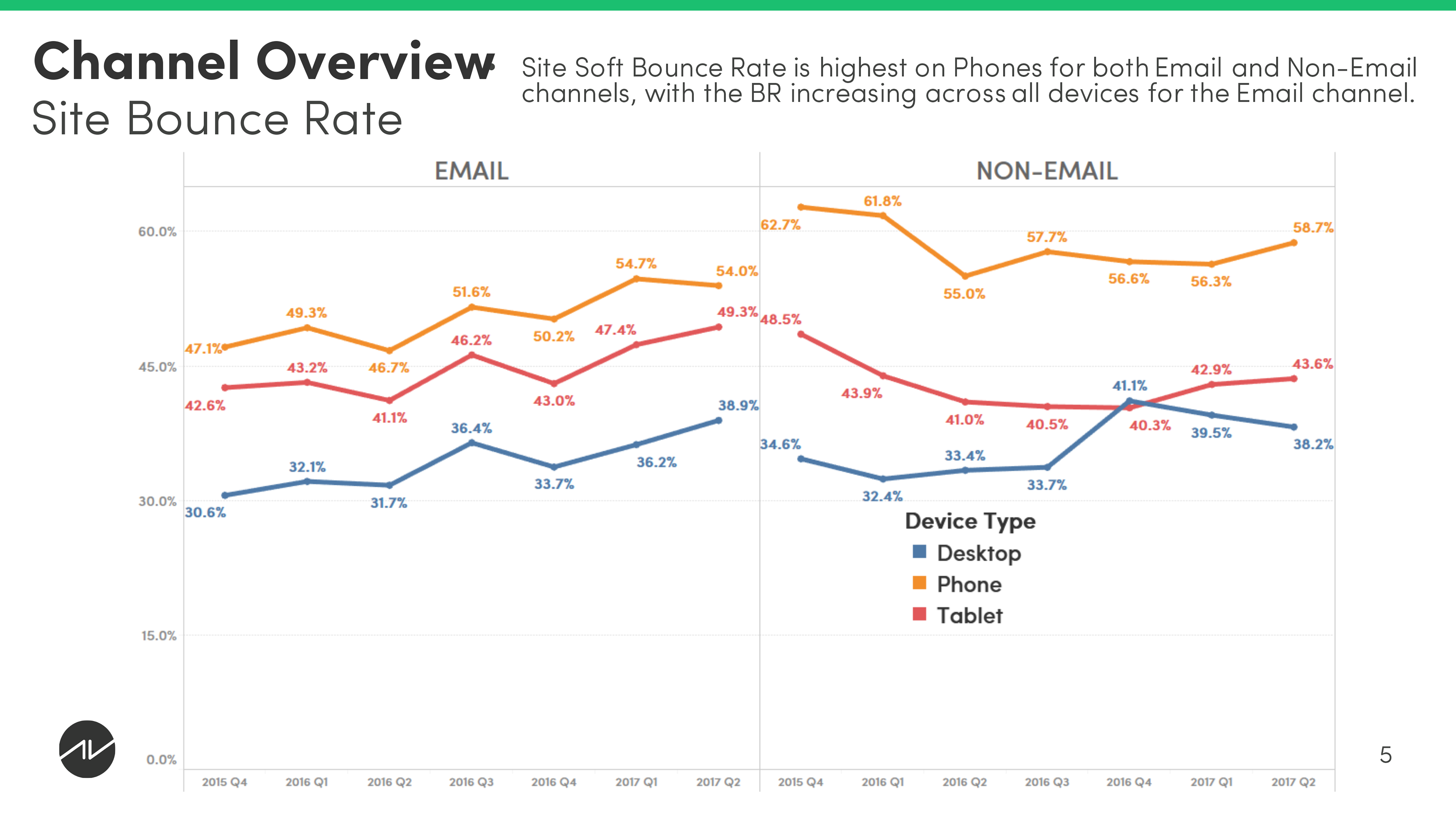 Stat Deck Redesign: After

With this redesign, I created structure and hierarchy, unified the stylistic elements throughout the slides and created new infographics that displayed the data in a clear and easy to read format. I also stuck to Trendline's branding with fonts and colors.